Elysian Subiaco: Launching September 2021
We are excited to announce the imminent launch of Elysian Subiaco, a boutique collection of 37 elegant homes located at 385 Rokeby Road in the Paris end of Subiaco.
Thoughtfully crafted by MJA Studio, Elysian is a timeless collection of homes steeped in the elegant architectural history of Subiaco. Nestled beside Kings Park at the stylish southern end of Rokeby Road – just moments from the heart of the CBD.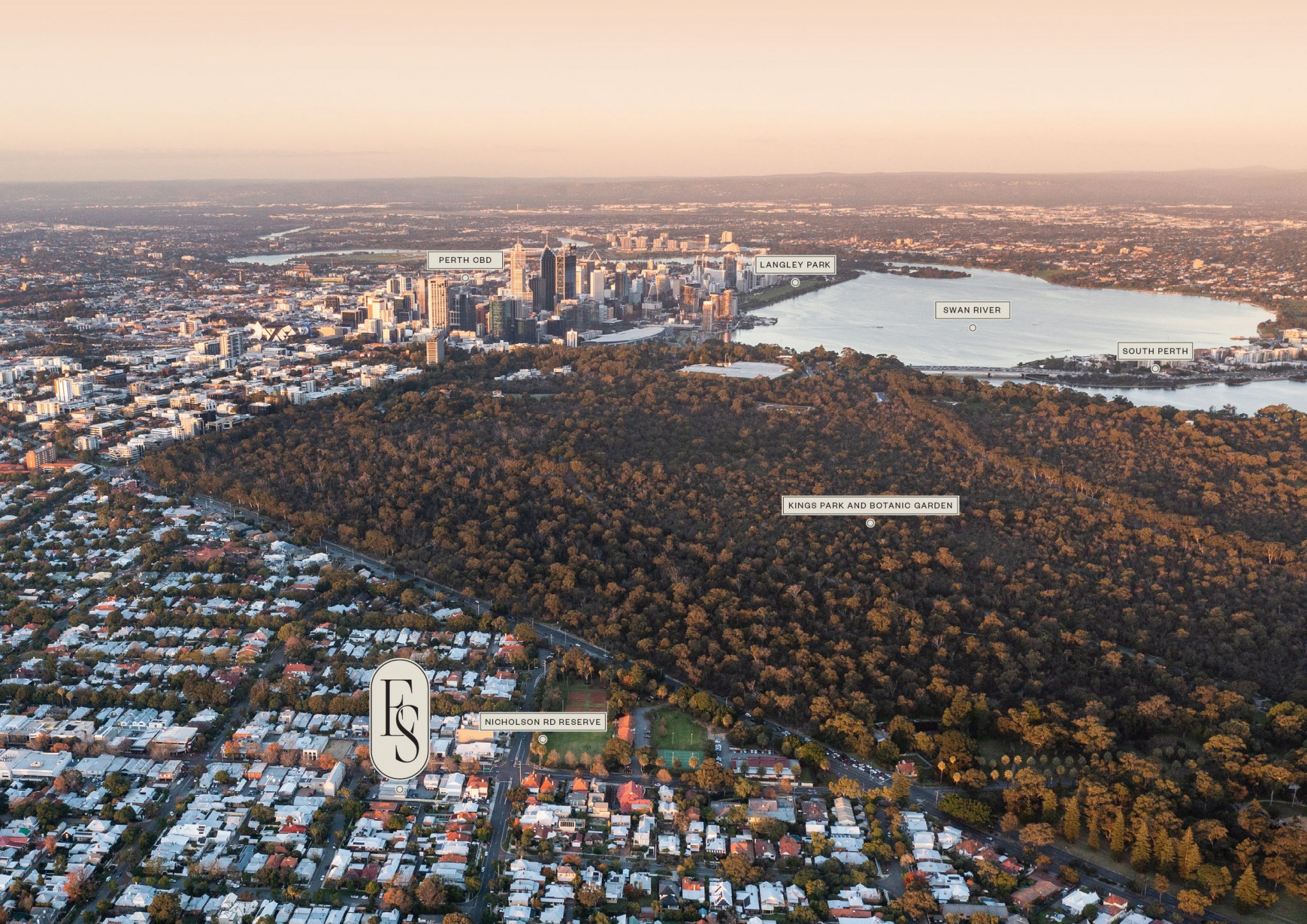 The apartments offer spacious 2, 3 and 4 bedroom options along with roof top resident amenity. At ground floor, an inviting retail space will merge with the surrounding cafes, shops and restaurants, fostering community enrichment whilst providing an exceptional sense of convenience to Elysian's residents. These boutique residences will bring a new calibre of sophistication to Perth's most naturally rich locale. A classic facade will enrich the streetscape through vibrant amenity and community-centred areas, fused with stylish interior living spaces and garden sanctuaries. Immerse yourself in world-class culture, unparalleled design and inspiring natural beauty.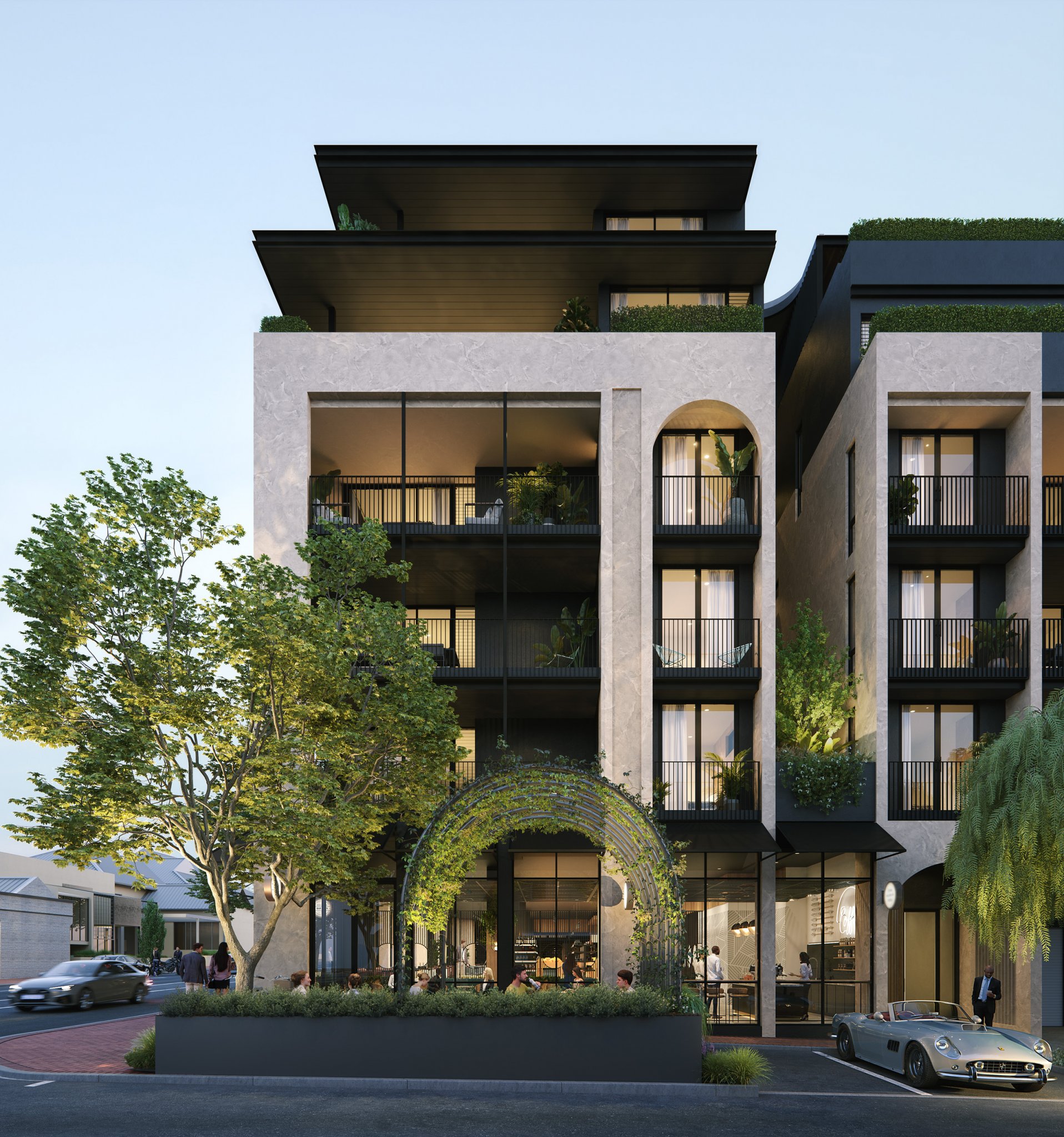 Elysian's facade draws inspiration from Subiaco's historic architectural character, translating this into a dynamic yet timeless composition. Featuring grand arches, vertical ribbed details and four individual bays, the building has been woven seamlessly with the fabric of Rokeby Road – embodying true artistry and a strong sense of place. A palette of classic, understated materials ensures the building will age gracefully over time – just as nearby heritage buildings have.
Elysian Subiaco has been designed with sustainability as a key driver. Apartments will achieve an average 8 Star NatHERS rating which will significantly reduce heating and cooling costs for residents in the building. The building will also be equipped with 30KW solar array that will supply the buildings common power supply through an embedded power network that will also give residents access to 100% Greenpower. All apartments will have provisioning for EV Charging and the building will be equipped with a highly efficient central electric water heat pump. Reducing reliance on fossil fuels allows Elysian residents to be future proofed for the new energy future while reducing the overall carbon footprint of the building.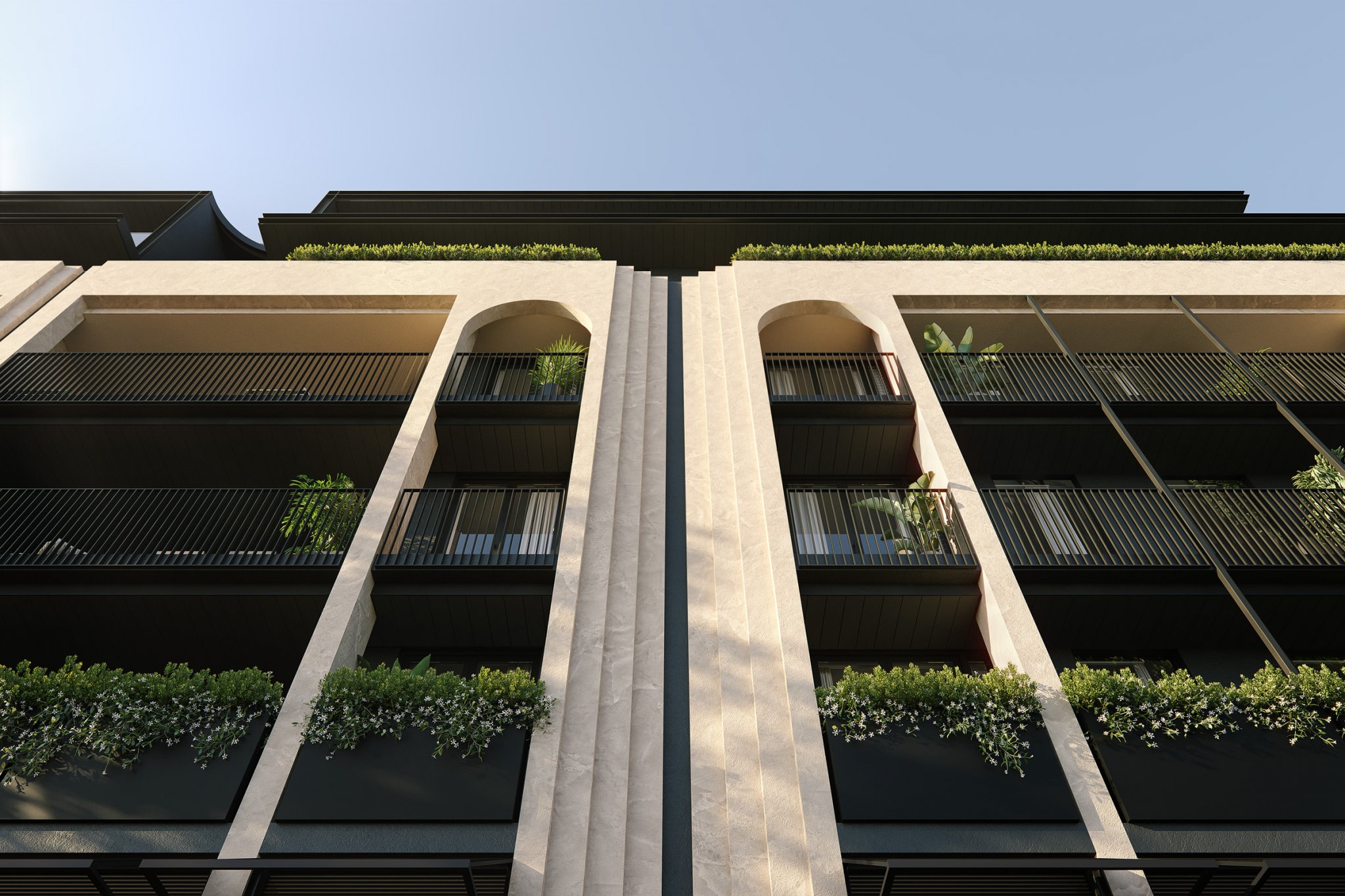 Following the success of Lucent Claremont, the apartment design intel has been refined into a bespoke offering at Elysian, targeting Owner Occupiers looking to reside in a boutique community on the door step to just about everything.
Our development team is working alongside Earl St to finalise the marketing design for Elysian and soon you will begin to see the site come alive. Firstly with signage, followed by the opening of a sales gallery and viewing tower to ensure prospective Buyers can experience the aspects first hand.
With just 37 apartments on offer we anticipate unprecedented interest and encourage anyone with interest to register their details at www.elysiansubiaco.com.au
Alternately feel free to drop me a line anytime and our team look forward to assisting you however we can.
Kind regards,